HP DL580 G8 - Rackmount Rail Guide
Our Rackmount Rail Guide serves to show how to rack a HP DL585 G8 both 4 post and 2 post configurations. RackSolutions offers the 3UKIT-009 / 3UKIT-109 as an HP alternative rail for this server chassis, The rail kits mount in both 2 post and 4 post racks respectively.
Note: Your server may look different than the one pictured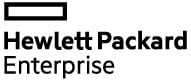 + HP Standard DL580 G8 Rail Kit
HP's Quick deploy rail systems work as a tool-less sliding solution for most square hole racks.
Rack mounting depth must be between 28 ½" to 37"
+ 2Post Center Mount
Convert 4U of 2Post rack to 4Post using HP's rails and a 2POST-4UKIT. One kit mounts one server.
Compatible with upright depths from 3 - 6" (76 - 152 mm)
If you don't have HP's universal rail kit, use RackSolutions' Universal Rails, 3UKIT-009
+ 4Post Racks
Use HP's rail kit in a Square hole rack with a depth of 28 ½" to 37" or RackSolutions' Universal Rails, 3UKIT-109 for any other depth or hole type.
Rack Issues, Problems
Call RackSolutions if you have racking issues or if your rack is not in the ranges listed above.