2U Sliding Laptop Shelf 17in Depth
Use Your Laptop Right at Your Rack 
High-quality ball bearing slide rails provide 20" of extension
Made from 16 Gauge US Steel
Front cover takes up 2U of space 
Cable management arm included
Fits in Any 4Post Rack
Capacity 75 lbs (35 kgs)
Supports laptops up to 16.3" (414 mm) deep
Adjustable mounting depth: 10 - 30" (254 - 762 mm)
Fits square, round, threaded holes
Optional Transport Upgrade for Laptop Sliding Shelf (SKU: 1USHL-139-TRNS-UPGRD)
Includes:
Two, 72" heavy-duty straps
Additional anti-slip mat
See "Additional Information" for technical specifications.
The RackSolutions laptop shelf allows you to install your laptop in a 19" server rack. You can use this shelf, along with a laptop, as a replacement for your KVM.

The high quality ball bearing slide rails provide 20" of extension and have a safety lock-out feature. The notebook shelf comes standard with a 1U and a 2U front cover. There is extra room in the rear of the laptop shelf to secure any cabling or AC adapter.

Our rackmount laptop shelf can support up to 75 lbs of equipment. The Transport Upgrade for Laptop Sliding Shelf is available with transport straps and anti-slip mats for the notebook shelf if required.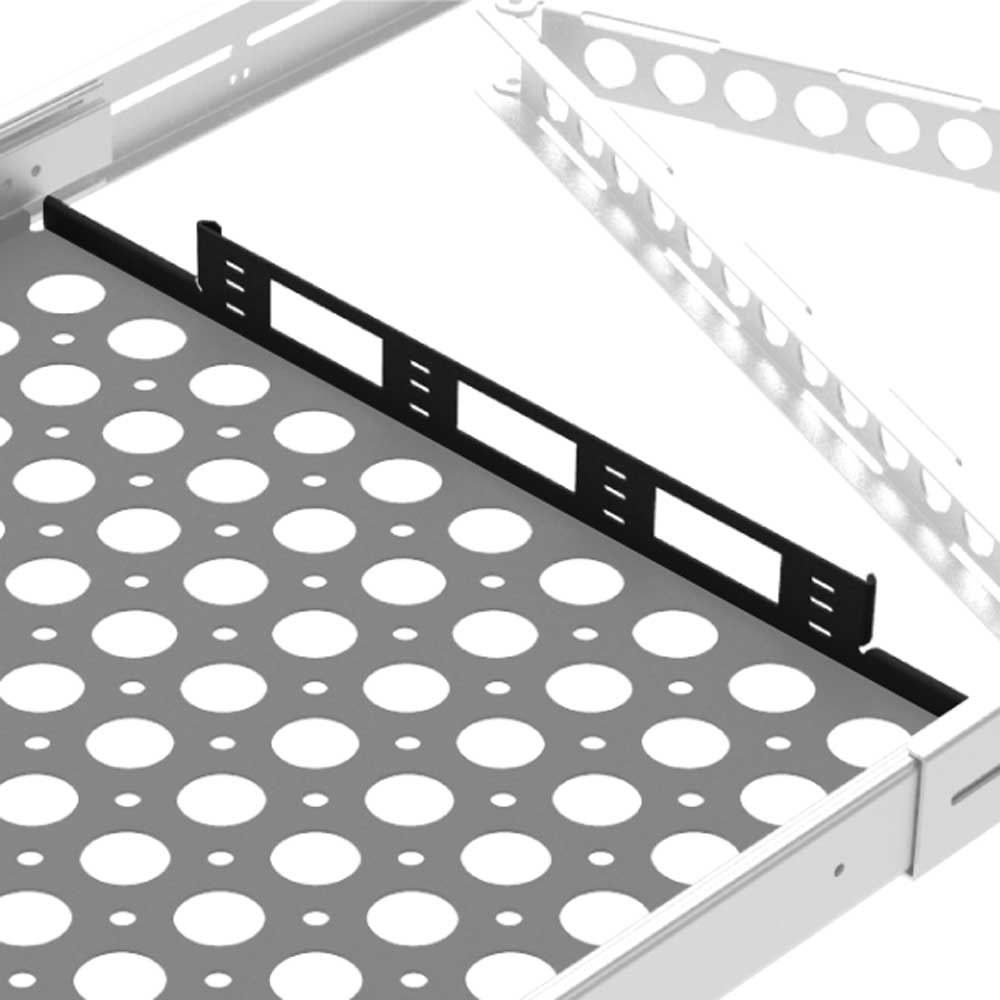 Rear Shelf Stop
The built-in shelf stop keeps equipment from sliding off the shelf and has cable tie pass-throughs for cable management.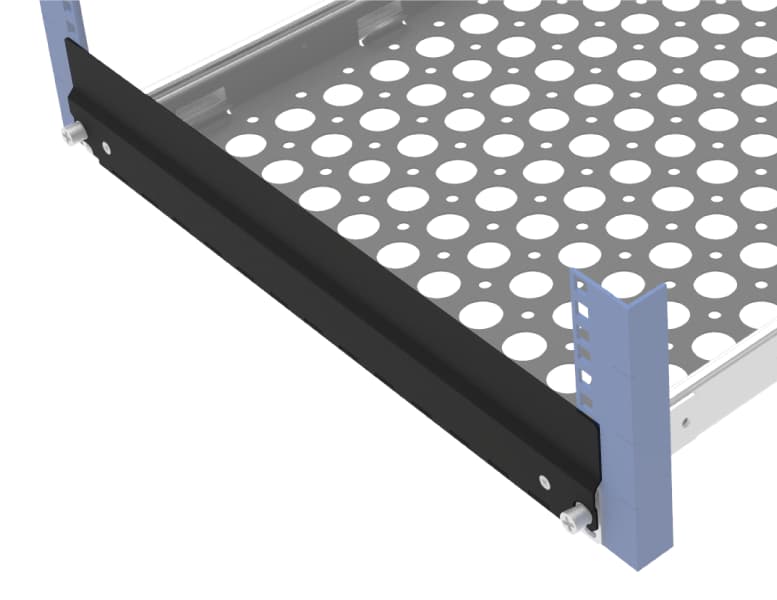 2U Built in Blanking Panel
The shelf's design enables air flow with the use of a filler panel to cover the space occupied by the shelf. Captive fasteners secure the built in blanking panel.
More Information
Country of Manufacture
United States
Included Hardware
1USHL-139

Kit Contents:

(1) Partially Assembled Shelf w/Door
(2) Rear Brackets
(2) Cable Management Arms
(16) Tie Straps

Rear Bracket Hardware:

(7) 8-32 x 3/8" Truss Head Screws
(7) 8-32 Keps Nuts
(1) Hook and Loop (16" Long)
(2) Rear Cable Management Brackets

Rack Mount Hardware:

(9) 12-24 Square Nut
(9) 10-32 Pan Head Screws
(9) 12-24 Pan Head Screws
(9) 12-24 Cage Nuts *Black*

Cable Arm Hardware:

(3) Clevis Pins
(3) Cotter Pins

2U Door Hardware:

(3) 8-32 x 3/16 Flat Head Screws

Dell Part Number
1USHL-139-TRNS-UPGRD - AA507392
1USHL-139 - A1195458
For a full list of Dell SKUs setup in the Dell ordering system visit our Dell SKU page.
Synnex Part Number
1USHL-139 - 4786733 1USHL-139-TRNS-UPGRD - 5556101
Ingram Part Number
1USHL-139 - M65273 1USHL-139-TRNS-UPGRD - PQ8280
Assembly Notes
Phillips head screwdriver required
Equipment Depth
16.8" of usable depth
Shelf Type
Vented
Rack Type
4 Post
Fixed/Sliding
Sliding
Shelf Surface Area
16.3" L x 15.4" W (415 x 391 mm)
Finish
Black textured powder coat
Mounting Depth Range
10 - 30" (254 - 762 mm)
Weight Capacity
75 lbs (35 kgs)
Rack Units
1U
Tool-less/Standard
Standard
Overall Installation Depth
Minimum: 21.5" (546 mm)
Hole Type
Compatible with the industry standard 3/8" (10 mm) square hole racks Compatible with all standard round (non-threaded) holes Compatible with all standard threads including 10-32, 12-24 and metric M6
Material
16 Gauge US Steel
TAA Compliant
Yes
RoHS Compliant
Yes