Mount 4Post equipment in 2Post racks
Converts space in a 2Post Rack to allow 4Post equipment
Convert only the space you need
Couple several brackets together for contiguous space
3", 5", 6" depths available
High quality solid steel construction
Sold individually (one bracket per pack)
4 brackets required for mounting a server with rails
Compatible with any 2Post rack
Works with standard EIA 19" racks or 23" telecommunications racks
Mounts using square, round, or threaded holes
NOTE: Hardware not included. Rackmount hardware can be purchased here.


RackSolutions 2Post conversion brackets one key issue with 2Post racks, mounting 4Post equipment. Rather than purchasing a 4Post rack for only a few pieces of equipment, conversion brackets allow 4Post equipment such as servers using 4Post rail kits to be mounted in a 2Post rack. The 2Post conversion brackets essentially convert a small amount of space in your 2Post rack into a 4Post rack. Coupled together, the brackets can convert as much of the 2Post rack as needed. The brackets are sold in individual packs, so 4 brackets must be purchased to mount one piece of 4Post equipment in the rack.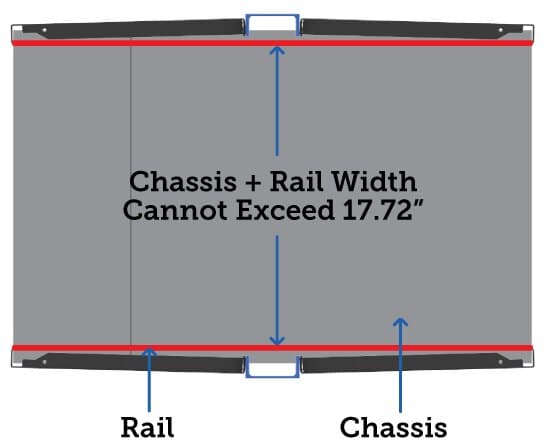 Compatible with most servers
The server chassis when attached to the rail kit can not exceed 17.72" to be compatible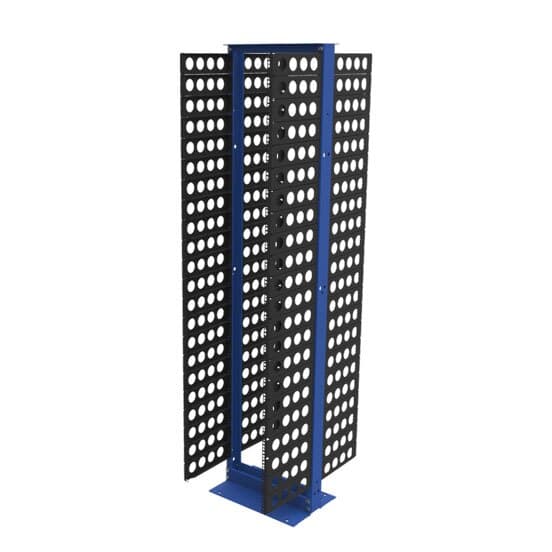 Create a 4 Post cabinet on a 2 Post relay rack
If the rails that were supplied with your server are to shallow, the 1U adapter bracket allows the extra space needed to mount the rails.
More Information
Material Type
Solid steel construction
RoHS Compliant
Yes
Bracket Dimensions

Part Number 2UBRK-000C

2U tall x 12.95" deep. 2Post conversion bracket for 3" uprights

Part Number 2UBRK-000C-5

is 2U tall x 10.95" deep. 2Post conversion bracket for 5" uprights

TAA Compliant
Yes
We found other products you might like!